In June 2000, when Santa María Cathedral implemented a new system of visits under which visitors wearing a helmet could tour a church under construction, nobody suspected that with the passage of time this slogan would become a benchmark with significant repercussion on society.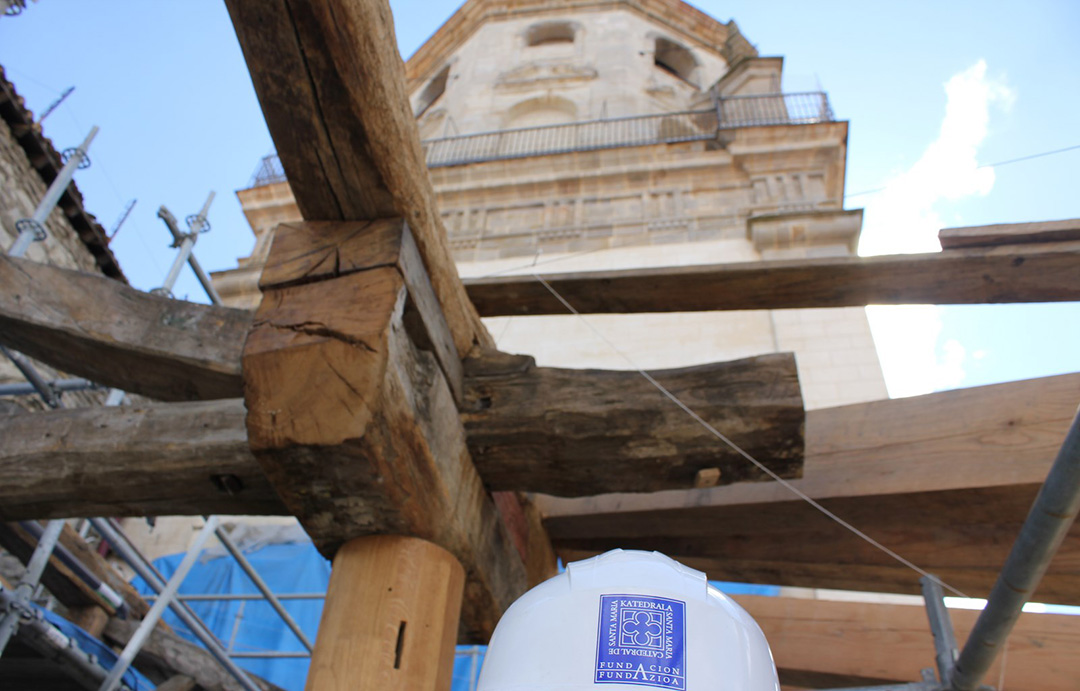 'Open for Works' originated in the interest and curiosity of people who wanted to be involved with archaeologists in their mission to unravel the origin of a city, restorers who recovered the beauty of a hidden portico or technicians striving to consolidate columns deformed by the loads they bear and the passage of time. This open restoration was, and remains today, a declaration of intent by a project that satisfies the citizens' desire for knowledge on a daily basis year after year.
Furthermore, this working principle has not only inspired the local people, but has been disseminated to form part of other projects throughout Spain. All of them share the vision of the cultural heritage as a driver of social cohesion and economic development that the Santa María Cathedral Foundation has espoused from the beginning.
This perspective, in which the Foundation was a pioneer in Spain, is already common in letters of recommendation of the cultural heritage and is forming an integral part of more and more projects. It is even reflected in the European guidelines, recommendations and legislation on the sector.